Canoe tours for the company excursion
If everyone is tackling, things are moving faster. If the team spirit is right, the team experiences great things together. Much that applies to canoe tours can also be applied to everyday professional life-and vice versa.
The paddling together welds together. When canoeing, you get to know your colleagues from a whole new page. For companies whose company outing Berlin has as its destination, our guided canoe tours are therefore very popular.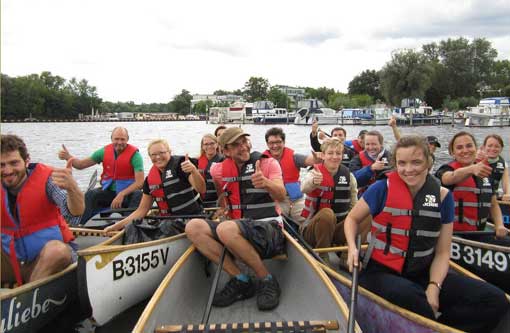 From boss to apprentice
During the company outing in Berlin, everyone grabs the paddle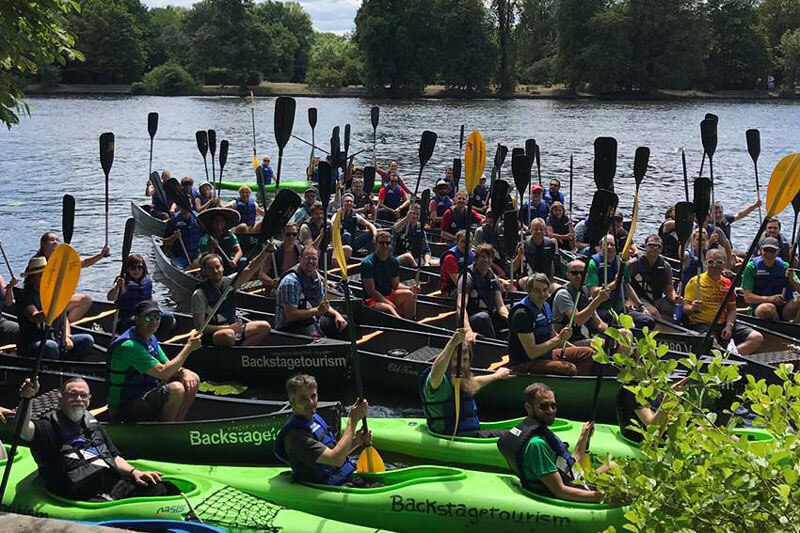 Company outings usually have two goals: On the one hand, the activities should be fun for everyone, and on the other hand, it is important to strengthen the cohesion of the team . Our guided canoe tours in Berlin meet these requirements.
If you are paddling on the Spree or the other watercourses of the city, you will discover the capital from a completely different perspective than, for example, a tourist bus.
When paddling, no one is a passenger. Everyone is helping to advance the canoe. In such an excursion, the team has joint experiencesthat strengthen the team spirit in the long term. After returning to the office, you can look back on an extraordinary experience together.
The most important questions and answers