Eating after the canoe tour
Canoeing makes you hungry! For groups of 20 or more poeple, we also offer a meal together after the canoe trip. After the canoe trip, participants can strengthen themselves directly on the banks of the Spree with a BBQ or a delicious pizza.
BBQ incl. Drinks
34.90 Euro p.P. | 2 hours (Wind of Change only)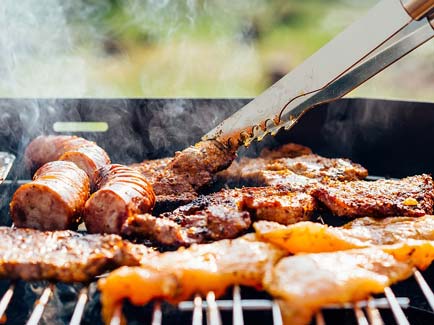 For the joint BBQ after the canoe tour we prepare various delicacies also for vegetarians. If you still have wishes for the food or drinks, we can vote together.
From the grill: Chicken leg | Marinated neck steaks of land pig, rust coast sausage, vegetable sauce
Side dishes: Leaf salad | House dressing | In the glass: Cucumber salad | Cold salad | Baguette | Dipvariation | Handobst | Kechup | Mustard & BBQ sauce
Beverage flat: Beer | Red wine | White wine | Wine Schorle | Apple juice | Orange juice | Cola | Fanta | Water
Drinks Flat: Every additional hour: 9.90 euros p.P./with long drinks 14.90 euros p.P.
Pizza + 1 drink
12,90 Euro p.P (reduced 9,90 Euro p.P for students)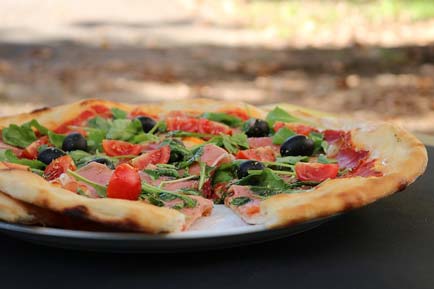 For the communal meal following the canoe tour, there is a fresh stone oven pizzeria + 1 drink for everyone. Please send us your pizza order no later than 14 days before the date, so that the kitchen can prepare.
Margherita – tomato | fior di latte | basil

Marinara – tomato | garlic oregano | basil

Romana – tomato | capers | anchovies | fior de latte | oregano

Salami – tomato | salami napoli | fior di latte | oregano | grana padano

Spianata – tomato | spicy salami | oregano | grana padano | stracciatella
Bufalino– tomato | buffla mozzarella | cherry tomatoes | basil

Zola – tomato fior di latte | pears | walnuts | gorgonzola

Parma – tomato | mozzarella | rucola | grana padano | prosciutto di parma

Cotto & Funghi – fior di latte | prosciutto | brasil | mushrooms | caciocavallo (bianca / no sauce)

Vegetariana – tomato | redpeppers | oliwes | fior di latte | artichokes | basil | zuchini (option no cheese)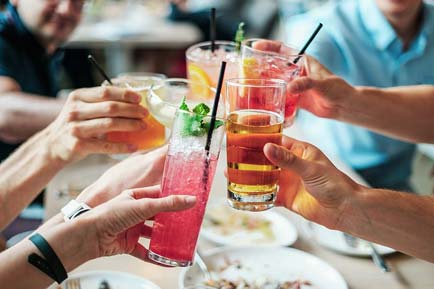 We also have a good choice for drinks and no one has to die of thirst. With such a canoe tour you can sweat quite nicely, because you have to replenish your fluid balance quickly.
Fritz Rabarbarlimonade 0.33l
Aqua Panne Water Still 0.5l

Pellegrini Water with gas 0.5l